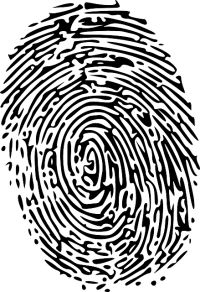 Designated positions requiring fingerprinting
Positions where job responsibilities include, for example, working with minors, handling or having access to cash or personally identifiable information, or having access to secured or restricted areas, require finalists to be fingerprinted and are referred to as designated positions. Prints are sent to the Department of Justice through Live Scan. Reports are sent to the campus Police Department and reviewed by the campus Background Check Committee whose members are: Campus Police Chief, Controller - Assistant Vice Chancellor, and Assistant Vice Chancellor of Human Resources (Chief HR Officer). The job offer is contingent on passing this background check. Refer to PPSM 21.III. E.
If rejected by the Background Check Committee?
If an applicant for a designated position is denied employment by the Background Check Committee, that decision is shared with the hiring manager (without revealing any of the details behind the decision), and with the individual candidate who has an opportunity to appeal, supply additional information and request reconsideration. Applicants are encouraged to supply additional information that may not have been available at the time of the original decision. On average, only about 5% of applicants with a conviction history are rejected for employment at Berkeley.
If you drive for the job
Finalists who drive for the job will have their records pulled from the Department of Motor Vehicles to confirm that they are qualified to drive a university vehicle. That review is conducted by UC Berkeley's Fleet Services.